Sunglasses Women
At Everywear you will find the perfect ladies sunglasses. Made of extremely flexible and strong material. As a result, you are assured of good quality sunglasses all year round. In addition, the temples (sunglasses legs) are bendable, so that it has the perfect fit for you. And to make it even better, the 100% pollution-free material ensures that your frame will not just break if you drop it or put it in the bottom of your bag.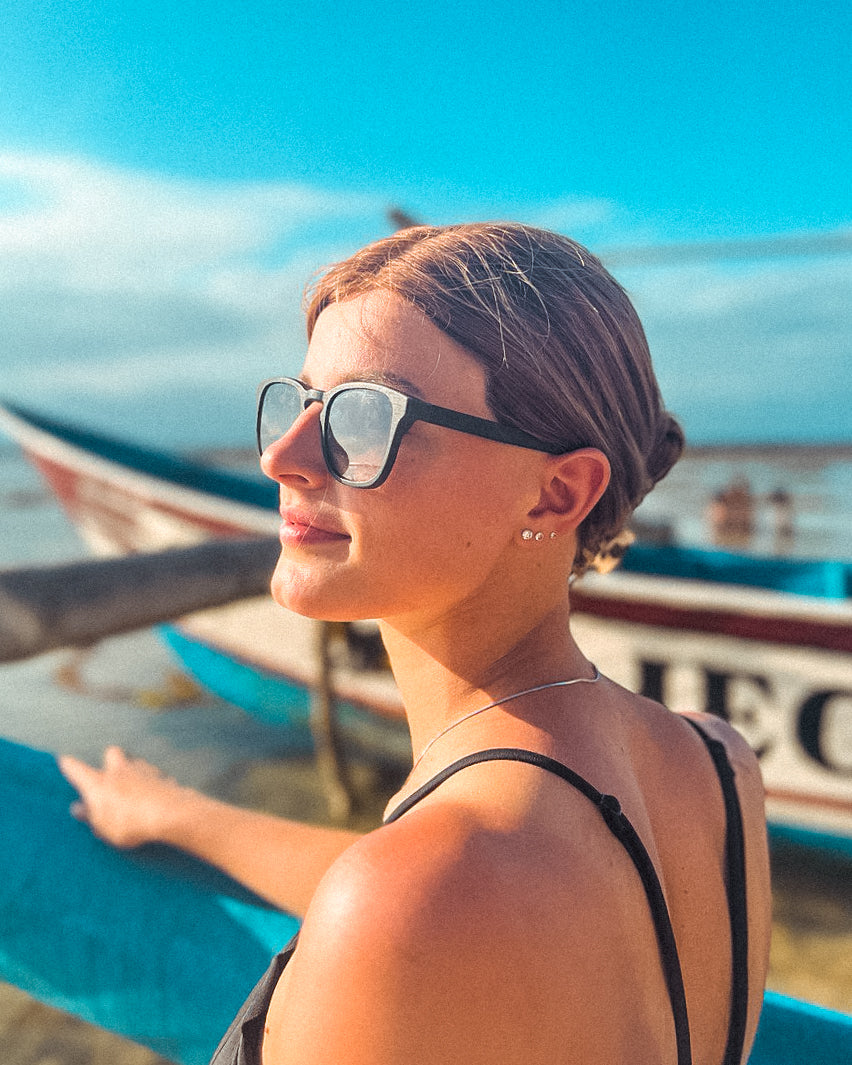 Colorful sunglasses for women
Choose from different colors of women's sunglasses. Are you going for the colorful Cape Town - Pretty Yellow or do you prefer classic sunglasses? Whatever style you choose, at EveryWear we are happy to help you with your new women's sunglasses.
View the complete collection
Sunglasses for everyone
Our sunglasses collection is made for both women and men. Easily order your new sunglasses today via our webshop! With each pair of sunglasses you will receive a glasses case made, among other things, from recycled fishing nets.
If you order your sunglasses on a working day before 4:00 PM, we will try to ship your sunglasses the same day. This means that under normal circumstances, your sunglasses will be delivered within 1 to 2 working days.
We go pollution-free
Traditional women's eyeglasses are often made of acetate and plastic. During these processes, 85% of the raw material is often thrown away. Because we 3D print our glasses, we recycle 98% of our residual waste. So only material that we really need is printed. As a result, we save kilos of unnecessary waste and that is therefore pollution-free ! But even we are not yet completely pollution-free. For this we have set a goal to be a company that can exist completely pollution -free by 2024.
read more