100% pollution-free
Cape Town - Triple black
The very first pollution-free sunglasses for your next trip or experience. Bendable, clear glass and lightweight.
Regular price

Sale price

€229,00
Delivered within 2 working days

Ordered before 16:00, delivered within 2 working days.

Free shipping within the Netherlands.
Guarantee

Standard 2 year warranty on your new sunglasses.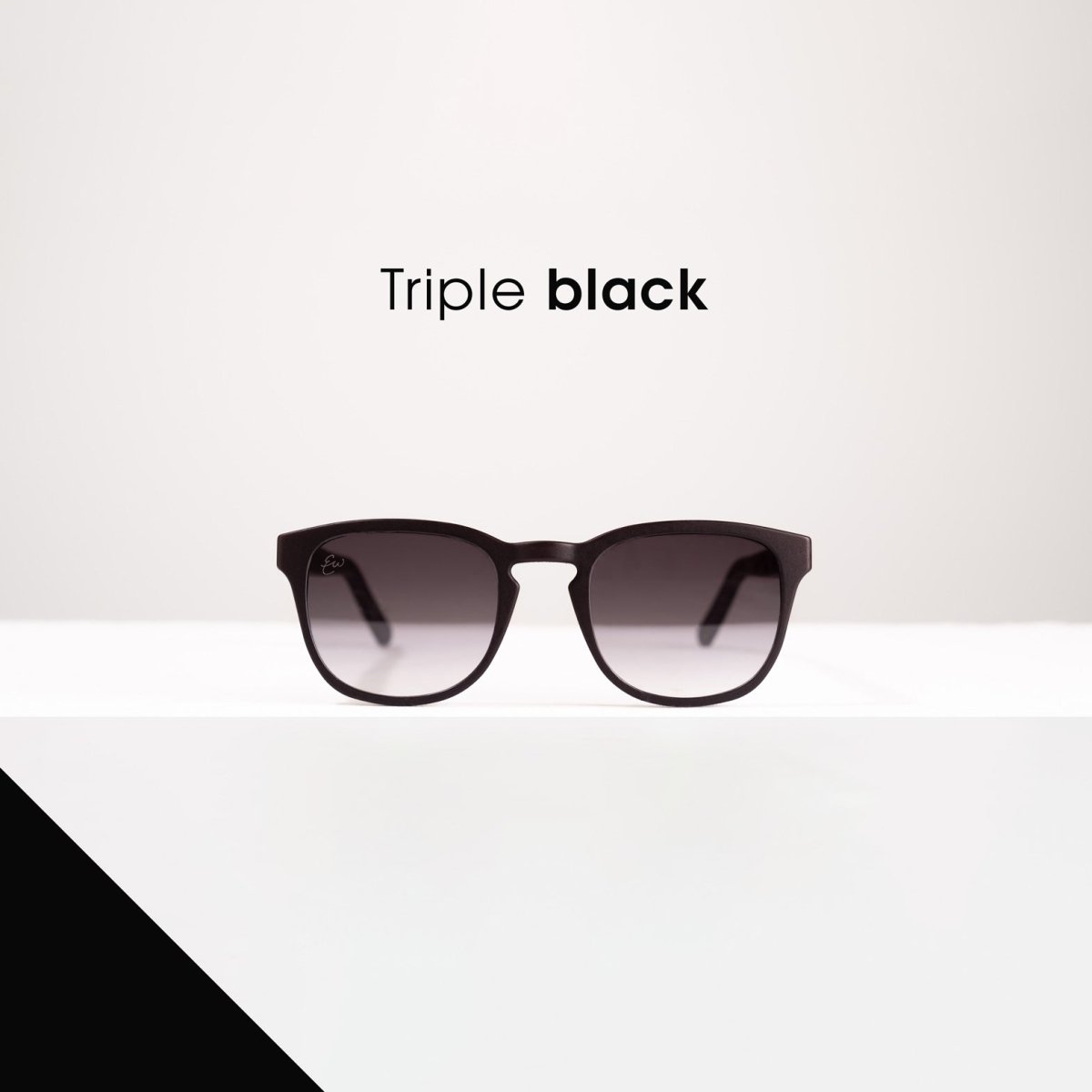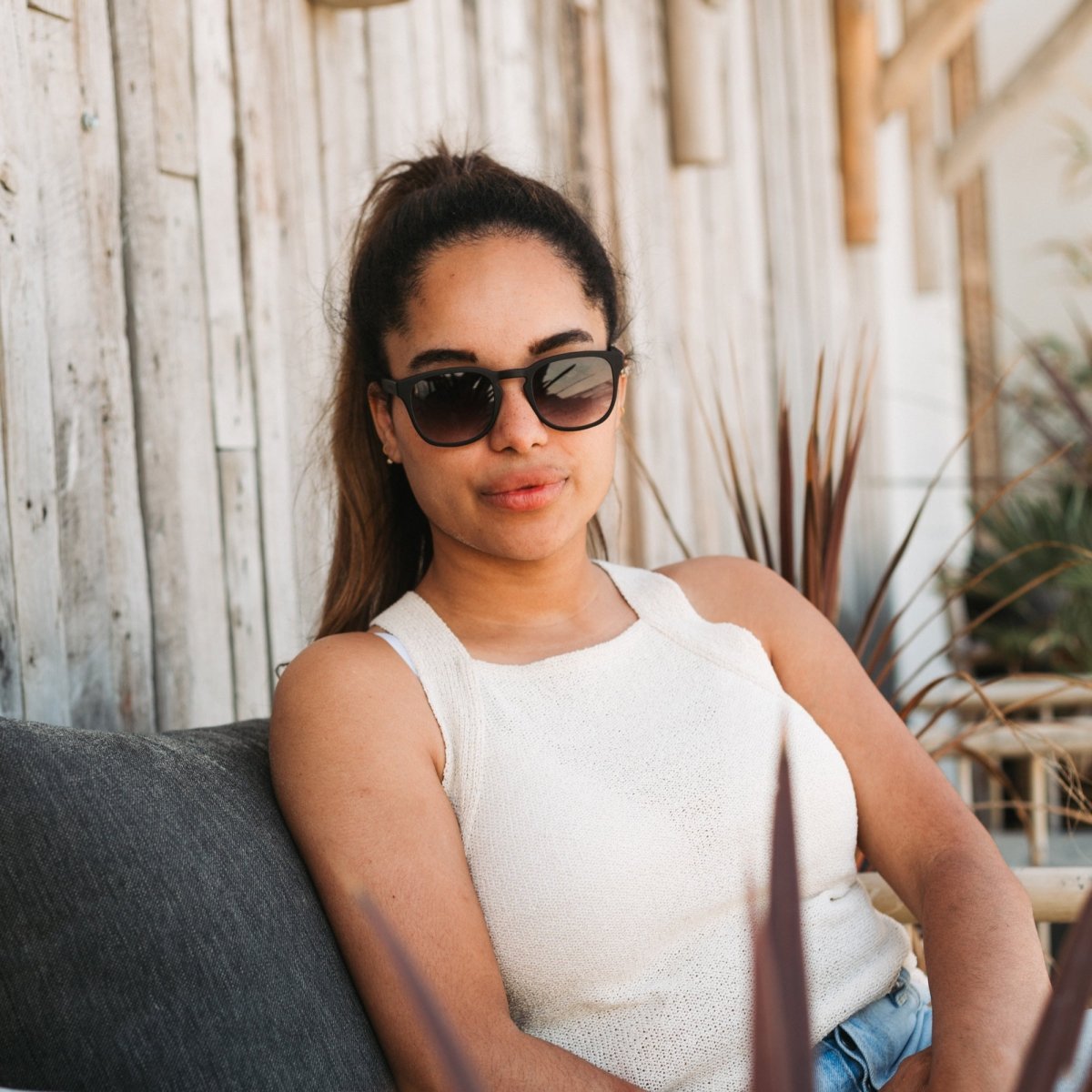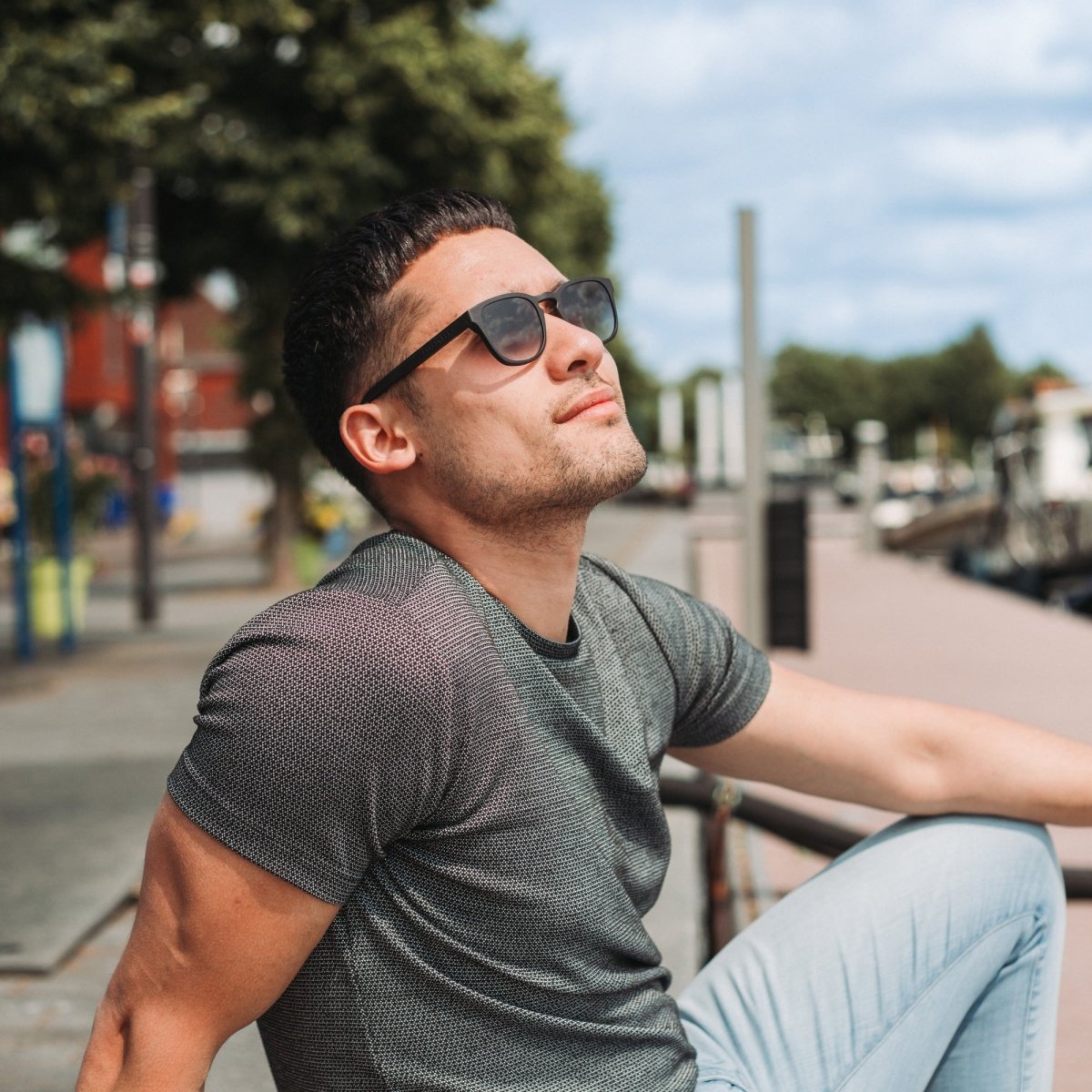 Product info
Specifications

- Super clear glass UV400

- 3D printed from durable material

- Recycled glasses case made from fishing nets

- Perfect glasses for traveling
Product information

Produced pollution-free

Because we 3D print our Cape Town - Tripple black glasses, we use 98% of the material! So only material is printed that we need for your sunglasses. As a result, we save kilos of unnecessary waste and that is therefore pollution-free !

These glasses are produced pollution-free in Europe, so the sunglasses do not have to wait long for their journey to you. In this way you contribute to an even cleaner world.

Lightweight and strong

Strong, flexible and lighter than almost any other pair of sunglasses, they are the perfect companion for your trip or adventure in the sun. Because these glasses are strong and flexible, you can drop the glasses without any worries.
The flexible material makes it possible to adjust the Cape Town - Tripple black glasses to your liking and shape. You can do this yourself, by simply bending it. You can also always visit the store where you bought your EveryWear!

Clear glass

You can see the world a lot better through this glass. The lenses are UV400 protected and made for a sharp and clear view. This means that you can look through it at any time. By placing a tint in the glass that has a gradient from dark to light, you can always easily view the screen of your phone through your sunglasses without any problem. Even when driving through a dark tunnel, you don't have to take off the Cape Town - Tripple black sunglasses.